Hello and welcome, I'm Sarah and I have been creating, developing and maintaining vivid, attention-grabbing Google-ready websites since 2010.
I am based in Bournemouth and work primarily for small businesses, project teams and event organisers in and around Dorset and the south-west.
My aim is to capture the essence of a client's personality – and that of their business – and portray it through their website content and design. 
Sharing your personality online can help you create lasting relationships with the people who use your site, and can improve the bottom line of your business. It sets you apart from your competitors and helps you connect with an attentive audience. Once you have a visitor's attention you need a clear sales message, good structure and user-friendly navigation, I do that for you too.
Please take a look around, check out some of the projects I've been working on recently, and if you think I might be the web designer your business needs, don't hesitate to get in touch.
WORDPRESS WEBSITES
I build responsive, mobile friendly websites using WordPress, a CMS (content management system) that allows you to update all or just some of your own content & images – should you wish to.
♦ Currently accepting new projects for mid October 2017  ♦
ONLY THE BEST
Tried & Tested Powerful Features & Functions.
WOOCOMMERCE
The world's favourite eCommerce platform, fully customised for you and your business. No monthly charges!
DIVI BUILDER
A world-leading, smart, flexible drag & drop editor that has changed the way we create and maintain websites
ULTIMATE MEMBER +
Create a online community website with Member Directory, Knowledge Base, Help Desk, content restrictions and more
ONE-PAGE WEBSITES
Fully responsive. From £395. Ideal for new start-ups.
Here are a few examples
platinum cars bournemouth
In the competitive world of private hire taxi services it can be difficult to stand out; conveying a core message & reliability was key to this webpage
One page is perfectly adequate for this well-established holiday rental business; it simply acts as a portal to the main booking page at HomeAway
BROCHURE WEBSITES
Fully responsive. From £695
Some recent work
tony bowyer print bournemouth
The lovely people at Tony Bowyer Print returned for an update of their original 2013 website; the new, contemporary & mobile-friendly design went online in July 2017 
A well-established business that needed a complete online make-over. In a competitive industry it's often all about people and reputation, so the team & great reviews are forefront of this website
white dub weddings dorset
A lovely little start-up business launched January 2017. This site is all about showcasing the beautiful photography (by
Louise Jolley
) and is fully managed by Vivid
blue sky motorhomes christchurch
Launched in October 2016 this site takes advantage of the WordPress & Divi blog set-up, customised as product pages to allow the client to manage all updates himself
eCOMMERCE WEBSITES
With the WooCommerce shopping cart. From £995
SSL Certificates installed from just £69/yr. PCI Compliant hosting environments available.
dr beans bags isle of wight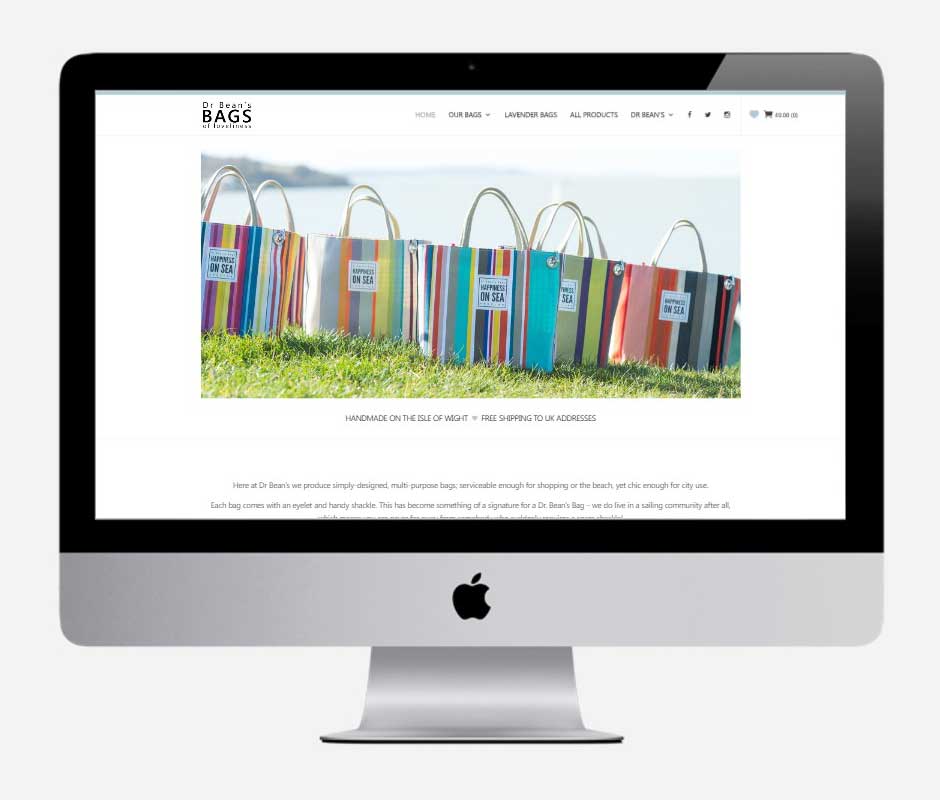 A unique range of bags with a nautical twist, handmade on the Isle of Wight;  a clean, uncomplicated eCommerce website that is well managed by the client
Virtual Racing events are a great personal motivational tool, but a relatively new concept, so this website has to do more than just sell. Launched in September 2016, fully managed by Vivid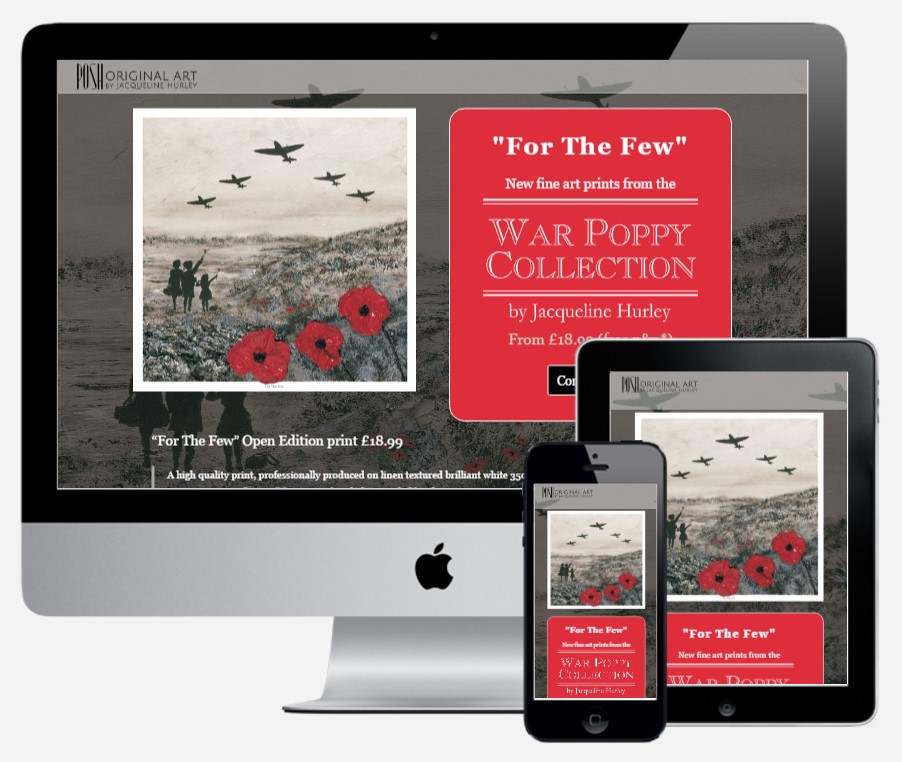 In the realm of marketing websites a landing page is a standalone web page, distinct from a client's main website, that has been designed with one objective in mind. It would usually have no link to the primary site in order to limit the options available to visitors, allowing them to focus on your intended conversion goal.
ONLINE COMMUNITIES
From £795
The Dolphin Quays Community website is for registered users only and most of the content is password protected. It does, however, include the Ultimate Member plugin, a Knowledge Base, Help Desk, and Blog, all of which provide a centralised, secure information resource for residents & tenants
SECURE HOSTING
For websites & email from £180 a year on a performance optimised, security hardened, fully maintained UK-based server. 100% up-time guarantee & daily back-ups included.
COPY WRITING & SEO
Well written, meaningful and engaging content, every page fully optimised for search engines.
ONGOING MAINTENANCE
Full website update, maintenance & development service, on a monthly contract basis or simply as-and-when you need it.
Interested? Please get in touch
♦ Currently accepting new projects for mid October 2017  ♦
Sarah Austin
T: 01202 251168
M: 07798 862205
---
Vivid Websites
43 Ashton Road, Bournemouth BH9 2TP