Hello and welcome, I'm Sarah and I have been creating, developing and maintaining vivid, attention-grabbing Google-ready websites since 2010.
I am based in Bournemouth and work primarily for small businesses, project teams and event organisers in and around Dorset and the south-west.
My aim is to capture the essence of a client's personality – and that of their business – and portray it through their website content and design. 
Sharing your personality online can help you create lasting relationships with the people who use your site, and can improve the bottom line of your business. It sets you apart from your competitors and helps you connect with an attentive audience. Once you have a visitor's attention you need a clear sales message, good structure and user-friendly navigation, I do that for you too.
Please take a look around, check out some of the projects I've been working on recently, and if you think I might be the web designer your business needs, don't hesitate to get in touch.
WORDPRESS WEBSITES
I build responsive, mobile friendly websites using WordPress, a CMS (content management system) that allows you to update all or just some of your own content & images – should you wish to.
♦ Currently accepting new projects for end August 2017  ♦
ONLY THE BEST
Tried & Tested Powerful Features & Functions.
WOOCOMMERCE
The world's favourite eCommerce platform, fully customised for you and your business. No monthly charges!
DIVI BUILDER
A world-leading, smart, flexible drag & drop editor that has changed the way we create and maintain websites
ULTIMATE MEMBER +
Create a online community website with Member Directory, Knowledge Base, Help Desk, content restrictions and more
ONE-PAGE WEBSITES
Fully responsive. From £395. Ideal for new start-ups.
BROCHURE WEBSITES
Fully responsive. From £695
client:
white dub weddings
 dorset
A lovely little start-up business launched January 2017. This site is all about showcasing the beautiful photography (by
Louise Jolley
) and is fully managed by Vivid
client:
the rosemont b&b
 dartmoor
Nick & Heather took over The Rosemont in April 2017 and wanted a whole new look for the website; we started with a colour theme that represents the beauty of Dartmoor National Park in Spring
client:
blue sky motorhomes
 christchurch
Launched in October 2016 this site takes advantage of the WordPress & Divi blog set-up, customised as product pages to allow the client to manage all updates himself
eCOMMERCE WEBSITES
With the WooCommerce shopping cart. From £995
client:
dr beans bags
 isle of wight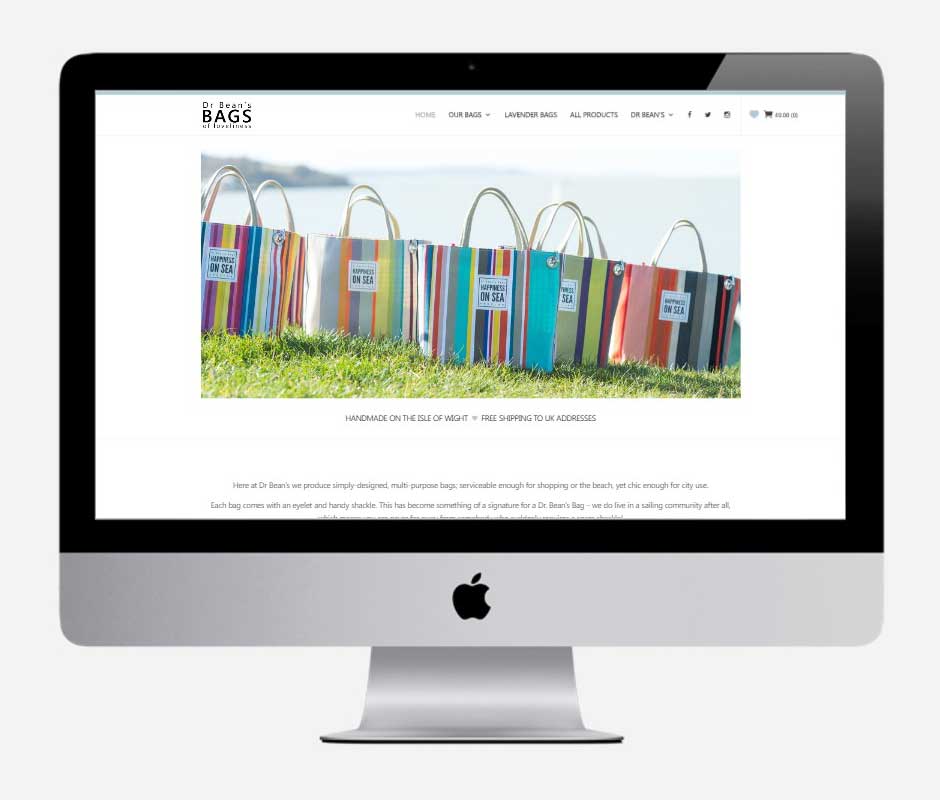 A unique range of bags with a nautical twist, handmade on the Isle of Wight;  a clean, uncomplicated eCommerce website that is well managed by the client
client:
hawaiian shirt shop
 east sussex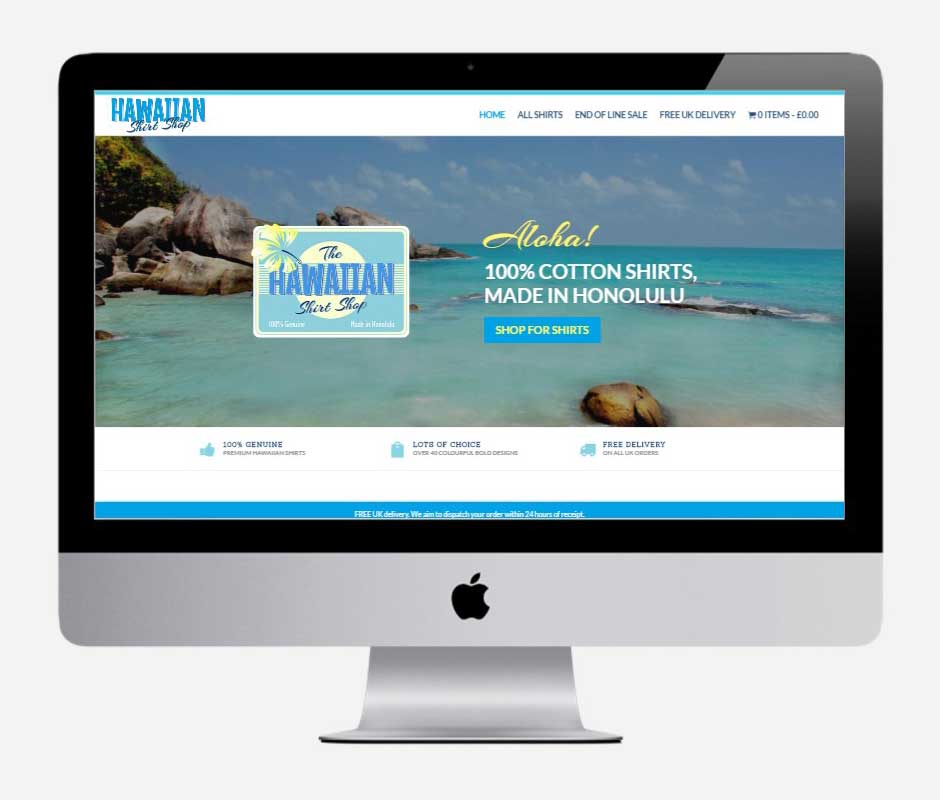 Within 8 weeks of moving this client to mobile-friendly WordPress, Divi & WooCommerce in March 2017 sales were double those in the same period 2016 and visitor numbers were up by over 70%!
client:
sam biddle
dorset
Sam is a world-renowned Nail Artist; she runs a fabulously successful global business and I've been helping drive the online side since 2012. In 2016 she required a website to take her workshops & courses to the next level. The eCommerce & Membership elements of the site are managed by the client.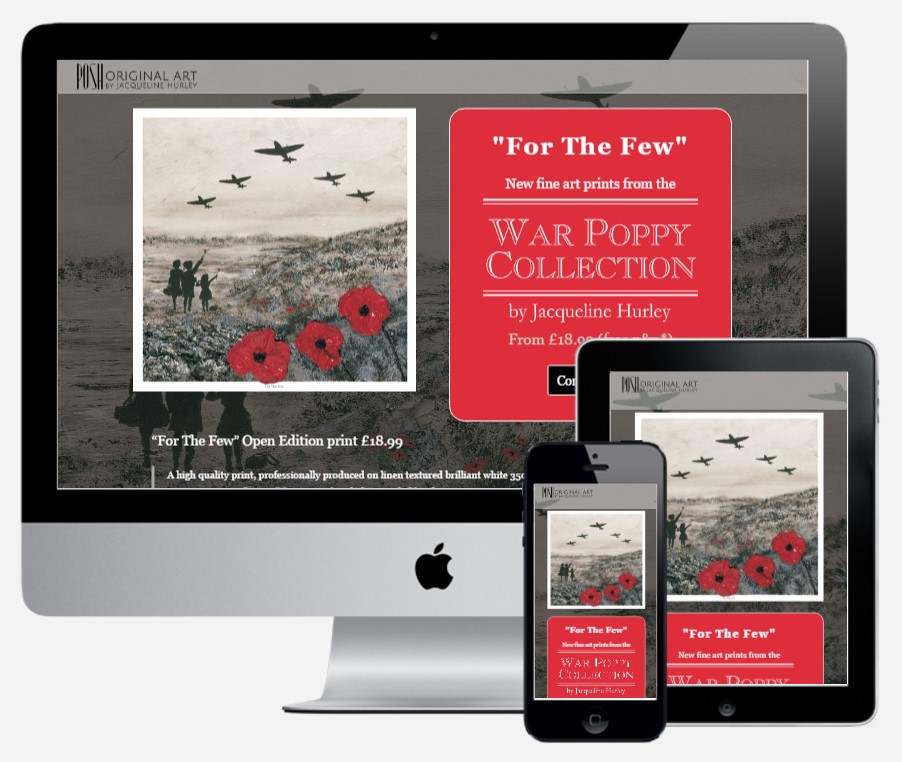 In the realm of marketing websites a landing page is a standalone web page, distinct from a client's main website, that has been designed with one objective in mind. It would usually have no link to the primary site in order to limit the options available to visitors, allowing them to focus on your intended conversion goal.
ONLINE COMMUNITIES
From £795
The Dolphin Quays Community website is for registered users only so you will not see the majority of content. It does, however, include the Ultimate Member plugin for online communities, a Knowledge Base, a Help Desk, and a Blog, all of which provide a centralised, secure information resource for residents & tenants
SECURE HOSTING
For websites & email from £100 a year on fast, reliable, full maintained servers. Daily back-ups included.
COPY WRITING & SEO
Well written, meaningful and engaging content, every page fully optimised for search engines.
ONGOING MAINTENANCE
Full website update, maintenance & development service, on a monthly contract basis or simply as-and-when you need it.
Interested? Please get in touch
♦ Currently accepting new projects for end August 2017  ♦
Sarah Austin
T: 01202 251168
M: 07798 862205
---
Vivid Websites
43 Ashton Road, Bournemouth BH9 2TP